Ok I know I'm always banging on about haggling, but you really can save big bucks simply by asking for a discount……
I've just saved £165 with 5 minutes on the phone to the AA. One quick chat later they slashed my renewal quote by nearly 50%.
How did I do it? Not as hard as you might think. In fact it really was super easy.
Here's how I did it….
Our family breakdown policy was up for renewal and last year we paid £229.
Sounds pricey already, but to be fair this was for 'all singing all dancing' family cover for three of us, with cover for any car, plus Home Start, Relay and Onward Travel so we're talking 'the works'.
This year the renewal quote came through at £404. Ok, so yes we'd bagged a big discount last year: but a price hike of £175 seemed a bit steep.
Now I'd already spotted I could buy exactly the same cover; going direct through the AA's website for £239. So I could save £165 buying the same policy, from the same company all over again, instead of taking its 'renewal' option.
But I wanted to see how low the AA would go when it came to a haggle. So I got on the phone, went for the 'thinking of leaving us' option and explained while I was happy with the service, (and I am as they've helped us out a few times over the years), I just didn't like the price.
Five minutes later I was offered the same cover for just £239; exactly the same price you pay if you buy on the AA website. Yet if I'd paid the 'renewal' price I'd be £165 poorer.
And I snapped up £50 of vouchers
The £239 deal sounded good; and was already £165 down on the price they wanted five minutes before.
But I'd already spotted you could bag £50 of Tesco or Waitrose vouchers buying breakdown cover through the AA website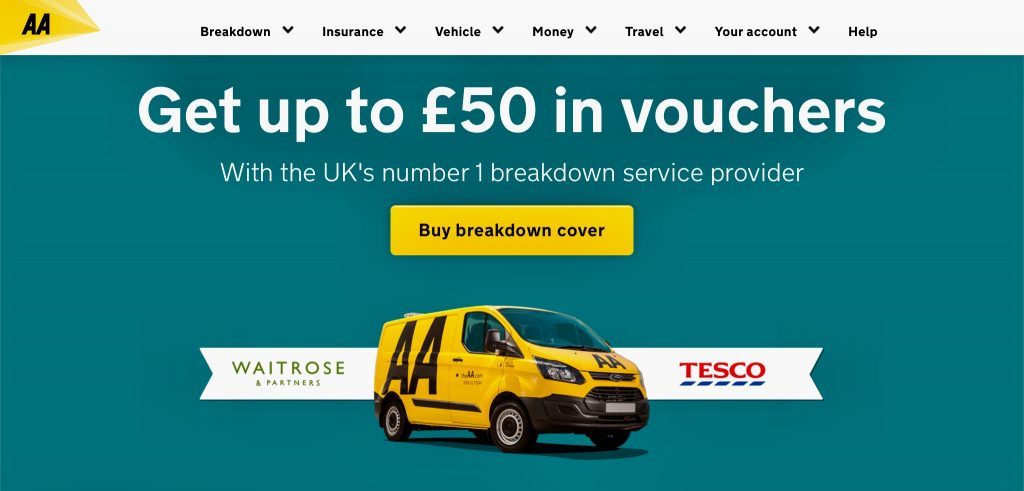 Did ask the AA man if he'd throw in the £50 vouchers; but he said he couldn't do that.
So I thanked him for the offer of £239, said I'd think about it. And later jumped online; bought my family cover for the £239 website price and bagged £50 of vouchers too!
5 point breakdown buster
Renewal quote too high? Shop around for better deals. Lots of companies flag up introductory deals online; but hike the price in year two.
Call up and press the 'thinking of leaving us' option.
This is a hotline to the 'power people' who have the power to give big discounts.
Say you like the service; but not the price. Spill the beans on the best deal you've found and ask if they'll match it.
And never ever set up insurance on 'auto renewal'. Insurers love this as means you shell out year after year on overpriced policies.