How To Get The Best Deal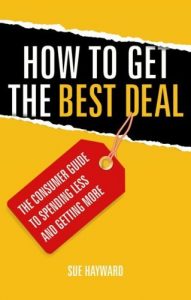 Ever chatted to the person next to you on a flight, only to find they paid half the price you did for the same ticket? Or proudly shown off your new kitchen to the neighbours, only for them to tell you they got a free dishwasher thrown in with their deal? Yes, finding out we've paid more than the next person, had shabby service or been ripped off hurts. But when it comes to negotiation, bargain hunting or complaining, most of us feel awkward speaking up.
How To Get The Best Deal is packed with ways to be a cunning consumer. I'm always on a mission to find the best deal and am sharing my secrets, tricks and tips so whether you're booking a holiday, getting the car fixed or want a refund on faulty goods I'll show you how to become a truly savvy consumer. From exposing scams and cowboy traders to haggling tricks I'll show you how to save time, money and stress knowing how to get the best deal every time you buy.
Women Leading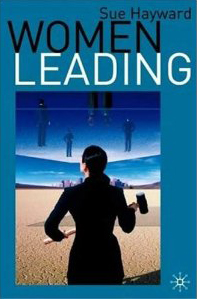 Women Leading presents a fascinating insight into female leadership. After years of male domination in the world's boardrooms, are cracks finally appearing in the glass ceiling? As the dynamics of our work culture change, it's women who now hold the key skills to ensure future success in business, but can they contend with the old boy network that's still prominent in many workplaces?
Sue's debut book is packed with interviews, insights and anecdotes from some of the country's top business women who share their stories and experiences about their own individual style of leadership and is now translated into Chinese and Spanish.