My holiday starts when I get to the airport.  But if you've got a few hours to spare before your flight, it's all too easy to 'treat' yourself by kicking off with a celebratory glass of bubbles, a spot of airport shopping or maybe a splurge in Duty Free?
And unless you've factored in your airport spending, you can end up more than a few pounds lighter before you even step on the plane!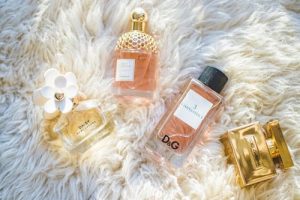 Most airports are stocked with plenty of the big high street names, but when it comes to savvy shopping, most of the discount vouchers you can use in the high street are next to useless at the airport.  That's because most always exclude airport locations in the small print, so if you want a few treats, the best way is to check if your airport has a loyalty scheme or members area where you can sign up to bag 'airport exclusive' offers.
Here's just a few to kick off.
Heathrow
Heathrow's loyalty scheme is called 'Rewards'
This is like a traditional loyalty scheme where you earn points on spending and can swap them to get money off.
Free to sign up online and you can collect points on everything from food and drink to parking and shopping.  You'll get a point for every pound spent, (or one point for every £10 at Travelex), plus a bonus of 100 points for signing up.
Swap points for money off shopping. 500 points means £5 off or save them for your next trip as they last 3 years.
Gatwick
I reckon Gatwick's scheme is one of the best when it comes to serving up vouchers and deals.
You can sign up free to MyGatwick which then opens the doors to lots of personalised deals.  All you do is pop in your flight details for a selection of tailor made offers.
I've just done this and on my next trip I've already been offered a voucher for a half price G&T, (they know me too well!), 15% off food and a free trip to the airport business lounge.
Glasgow
There's the promise of deals, discounts and offers if you download its free app
Bristol
Sign up for its free Rewards scheme for deals and offers.
Worth checking the 'vouchers' section of its website too as I've spotted deals for free coffee and cake in the past although have to say the current selection of just four offers is looking somewhat stingy.