Two big investigations into the rising cost of home insurance have just hit the headlines.
The first comes from market research agency Consumer Intelligence claiming the 'average' household policy price rose by 8.5% over the last year; that's nearly three times the rate of inflation, (currently 3%).  And another investigation out today from Citizens Advice found a third of households stick with the same provider for over five years; which means they can end up paying a whopping 70% more for their home insurance than if they bowled up to the very same insurer and went through its doors as a 'new' customer.
I always shop around for insurance every year, and that goes for car, home, breakdown and travel cover.  And I reckon I've rarely been with the same insurer two years running.   If insurers didn't hike up their rates so much, things might be different, but shopping around each year is often the best way to secure a competitive policy price and that means money saved!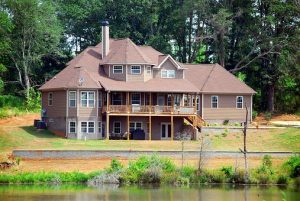 Like it or not, it's a fact that loyalty doesn't pay in the insurance industry, and sticking with the same insurer year after year can mean sky high premiums.  Sad truth is that those who play the loyalty game and don't shop around get penalised, while the moneysaving discounts, deals and offers are thrown at new customers to lure them in.
I've just had a renewal quote from Churchill for my house insurance and it's a whopping 40% higher than last year!  Yet, yes you've guessed it, I've not made any claims and nothing's changed.
Naturally there was no way I'd be accepting it, but couldn't resist the chance to challenge it and see what their reasoning was, so I rang up customer services to ask why the price had gone up so much when nothing had changed?
First up, they tried to tell me this kind of annual increase was 'standard' across the industry.  Really?  'Over 40%?' I asked?  I don't think so.  After more pushing, they then decided it was down to the fact that I'd bagged a discount last year which had brought down the original price; hence this year the premium looked much higher……..  So that 'deal' I bagged would have cost me a whole lot more in hiked up premiums if I'd decided to stay put over the years.   Of course Churchill isn't the bad boy of the industry, it's just the insurer I happened to be with which is why I thought it was only fair to say so.
And when I told them that I wouldn't be renewing and would shop around; the response was to warn me that I'd end up  having to 'shop around' every single year if I wanted to try and get a better price.
Yes and I'm happy to do that.  Got to practice what I preach and as you've guessed, of course I've waved goodbye to Churchill and paid literally just a couple of quid more than last year to get the same level of cover with my new insurer.  Job done!