We've probably all used the likes of Booking.com, Expedia, Hotels.com and Trivago at some stage.
But now the big players in the hotel booking market are under the spotlight from the consumer watchdog which is about to do some digging into the way they work.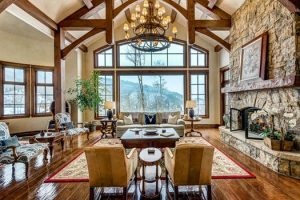 The Competition and Markets Authority say it's investigating hotel booking sites as it's concerned about the the way deals are presented and the accuracy of information which could mislead consumers.
Now I've often used these sites for a bit of research as they can be great way to see what's around if you're going somewhere new.  But if you're not careful you can pay over the odds as you may be able to save money and get rooms cheaper by going to the hotel direct.
So here's how to beat the hotel booking sites.
Do your own deal
I'll often do a quick search on a couple of the hotel booking sites; see what comes up and check out the reviews and prices of anything I like.  Then I check the room rates on the hotel's own website as many have their own 'special offers' or deals and give them  a call.
Booking agencies routinely charge hotels around 15-20% commission so lots of places will actually discount rooms if you book directly.
Earlier this year I spotted the Urban Beach hotel in Bournemouth on Booking.com.  The price advertised was exactly the same as the standard room rate so I rang the hotel directly and they offered to include breakfast in the price and beat the offer on Booking.com too.
And breakfast wasn't just a cup of coffee and slice of toast, but a choice of anything on the breakfast menu.  In case you're wondering I went for the smoked salmon and scrambled eggs which was fantastic.
It's not the first time I've bagged a cheaper deal this way.   I've often found hotels are happy to discount rooms if you book direct, and if you do go through a hotel booking site; they may well  offer you a discount if you book direct on any return trips.