Free toys and games worth up to £20 each are up for grabs during half term with this special offer from Uber Eats & Hasbro.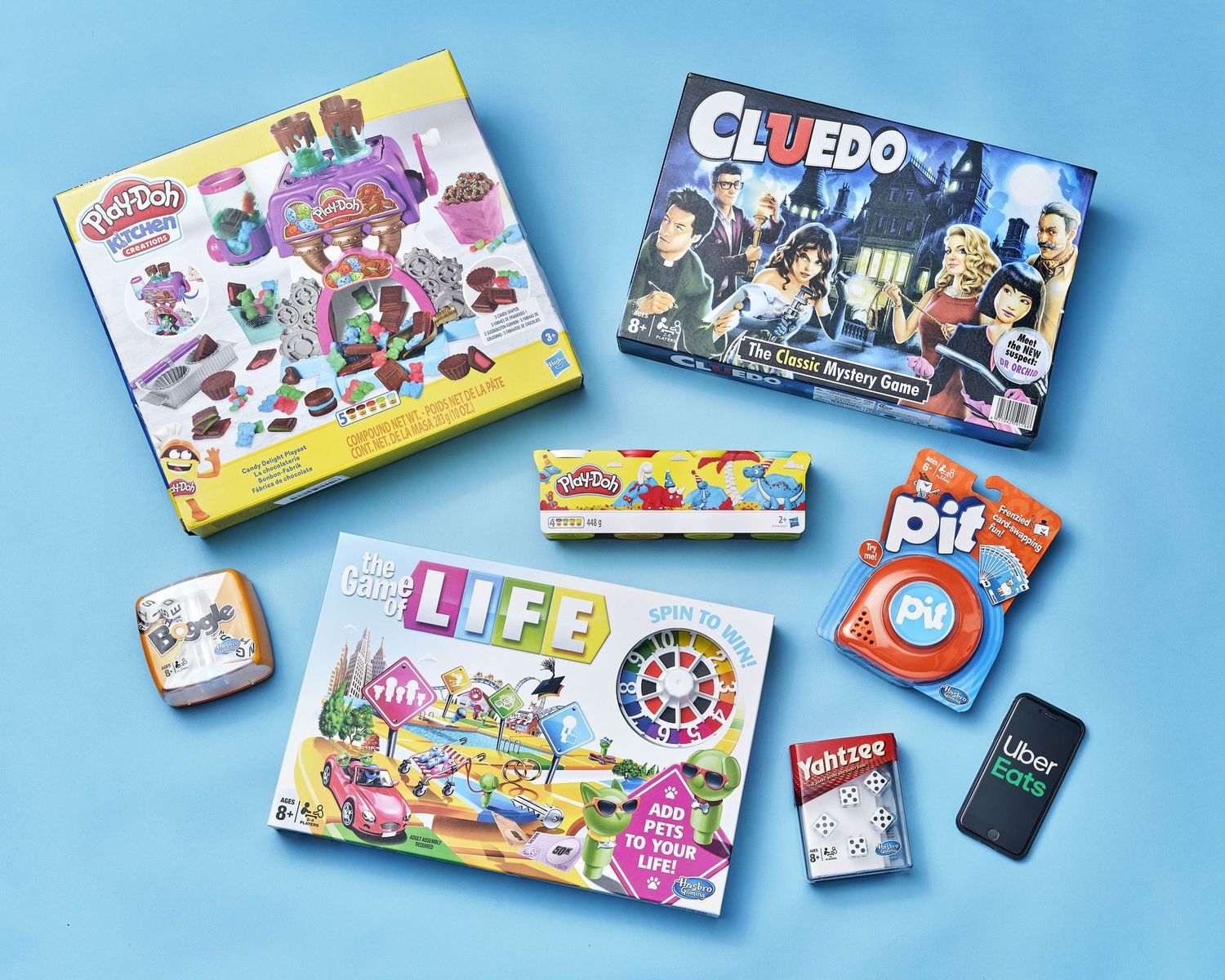 Uber Eats has teamed up with toy giant Hasbro with a free toy store app. Means free toys and games delivered to your door within just 30 minutes and all you pay is an Uber Eats delivery fee, which can vary; but usually up to around £4.
No need to order food either with this offer. You can just go on and snap up the free game, without buying anything.
The doors to this virtual toy store open at midday on Wednesday 17th February and stay open through to Saturday 20th.
How it works
Just go on the Uber Eats app; head for the Hasbro toy store and choose from one of seven toys and games including Cluedo, Game of Life, Boggle, Pit, 2 different Play-Doh sets and Yahtzee.
I've shopped around to see how much you'd usually pay for one of these freebies and they're typically up to around £20 on other toy outlets or Amazon.
Promotion code
When you go on the app; the games and toys will have a '£6' charge beside them. This the 'minimum spend' at the Hasbro Toy Store, but if you pop in this Uber Eats promotion code THEHASBROTOYSTORE all you'll pay is the Uber Eats delivery charge.
The PR people do tell me that in some cases there could be a 'service charge' too, so do watch for that.
Any catches?
Ok so it's not available nationwide; only in London and Manchester and you'll need to live within around three miles of a Hasbro toy store to be able to order.
Only one game or toy per household and the deal is available for the first 200 orders and do remember you can't go on to snap up your freebie till midday Wednesday!