Want to get the red carpet treatment at the movies?
If you love going to the movies but hate crowds and cramped seats, some cinemas are rolling out the red carpet  with exclusive lounges, free drinks and super comfy seats.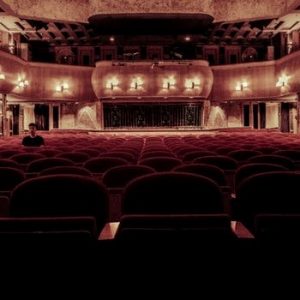 Odeon and Cineworld are among the cinemas offering the 'VIP' treatment.   While they do all cost more than a standard ticket, you can save money this way if you want to enjoy  drinks and snacks during the movie.
Odeon's VIP offering is the Gallery Experience which is available at locations including Cardiff, London, Liverpool, Milton Keynes, Metrocentre and Norwich.  Includes use of its exclusive bar area both before and after the film along with unlimited popcorn, nachos and soft drinks and the option to buy alcoholic drinks.  And when it's showtime you get shown to a special area with extra wide comfy seats plus  you can take in your snacks, which are all served in china bowls not your usual plastic trays!
Prices vary according to location, but based on the Milton Keynes prices you can pay £10.95 for a standard ticket or £17.95 for the Gallery on a Sunday afternoon.  Add a portion of nachos and a drink to the standard ticket price and you'll fork out over £19 so the Gallery ticket can mean a saving. However if you're on a super tight budget then best to hunt down deals for the standard ticket price and take your own snacks.
Cineworld offers an 'Experience VIP'  option in Sheffield and Glasgow for £29 a ticket.   For this you'll get into the VIP lounge which includes a 'light' buffet and unlimited snacks and soft drinks along with leather reclining seats for the movie.  At both Odeon and Cineworld there's a bar but you'll pay more if you want a glass of wine or a beer.
But while the big chains are trying to give movie goers a more exclusive experience, I reckon for the ultimate cinema experience you've got to go 'old school' to the likes of the stunning Rex in Berkhamsted, (where you can book tickets from £5), the Electric Picture Palace in Southwold, the Electric Cinema in London, (either Notting Hill or Shoreditch), or the Dominion Cinema in Edinburgh which proved to be a great find after a tip off from a local taxi driver!