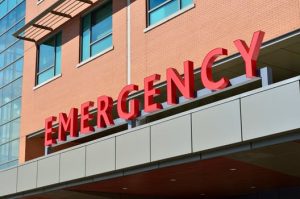 Going off on holiday without travel insurance is just plain crazy.   Yet people still do it in their droves every year and then we read about people stuck in hospitals abroad with no money to pay the bill once they've come a cropper.
30% of under 25's who've been abroad in the last year haven't bought travel insurance according to insurance broker Swinton.  This compares to a 'national average' of 18% and just 10% for the over 55's.
But what I think is even more worrying is the number of people who buy a policy but lie on their application to get a 'cheap' quote.  Why?  Crazy stuff!   This way, if you need to make a claim you run the risk of it being rejected and you could be done for fraud; so a double whammy and why?   Just to save a couple of quid?
You've only got to look to the headline  hitting stories about the number of holidaymakers who have medical claims rejected each year due to 'pre-existing medical conditions' which they 'forgot' to mention on the form to know how costly getting things wrong can be.  And while when it comes to medical conditions, I know it can be hard to decide how much to tell your insurer; but if in doubt tell them everything and let them decide what they need to include.
And when it comes to the cost of travel insurance; we're not talking heaps of money.   An annual travel policy typically cost £33 a year, according to the British Association of Insurers; yet the 'average' medical claim is £1,200 and the 'average' cancellation comes in at £800.
And while an annual policy can save you money if you're planning a couple of trips; even a stand alone one week policy for a typical beach holiday in Europe comes in at under a tenner.  That's the price of a couple of drinks but peace of mind for everything from medical cover to your luggage, passport and cash and cards.