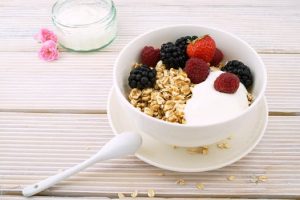 Want Free Breakfast? Breakfast is always reckoned to be the most important meal of the day, yet half of us skip it and that usually includes me.
But let's be honest if you've got an early start, who wants to be trying to force down a bowl of cornflakes at some hideously early hour when you're in a rush to leave the house?   But if you skip it at home, chances are you may end up forking out on your way to work.
So here's some easy ways to bag yourself a free breakfast.
Have breakfast with a friend
London cafe Abokado has  a free breakfast bagel offer that's on until 10th September.
Deal is that you can buy any bagel and you'll get the same again for free so go with a friend, and take it in turns to buy the breakfast bagels so the other one gets a freebie.
Check out new openings 
Metro Bank is known for dishing out free coffee when it opens a new branch and I managed to get a free breakfast at Bill's  when it opened a new branch and wanted some feedback on opening day.  So keep your eyes peeled for adverts for new places opening up!
Be the perfect customer
Pret dishes out the occasional free coffee and food but no guarantees with this one, so you may strike lucky or have to cough up.  Part of a scheme from the top where staff have discretion to offer a freebie so worth being on your best behaviour and playing 'perfect customer' next time you're in.
Get your car fixed first thing  
Customers of My Purple Garage in Southampton can help themselves to a free breakfast of coffee and doughnuts when they drop off their car.   So book it in first thing in the morning to get a breakfast freebie.
Want to find out more, then please feel free to contact me.