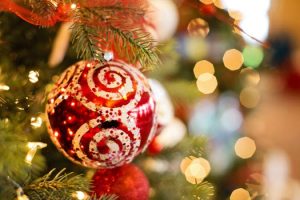 Christmas seems to get earlier every year and now Selfridges has opened its Christmas shop in July.
It's usually mid August when we see Christmas cards start to sneak on to the shelves but no, here we are, on 31st July and Selfridges is flinging open the doors to its Christmas shop.
I've just been chatting about this on Channel 5 News  and while I'm no Scrooge, I think July is just way too early for Christmas.  Who wants to see the same stack of cards hanging around in December that you spotted back in July?  And let's be honest you're hardly going to get any bargains if you start your shopping this time of year.
I'm always quite cynical about the whole Black Friday and Cyber Monday discount deals as I don't think they're all they're cracked up to be; but there's a reason the stores flog off stuff during late November or early December, and it's simply because people aren't buying it and they need to shift it fast and get some more cash in the till.
If I had my way all the shops,  including the likes of Selfridges, would be banned from selling anything Christmassy until at least the 1st December and it seems I'm not the only one…….
I've had quite a response about this on Twitter with people suggesting we start a campaign so watch this space…….