So this week I've been scoffing posh crisps, (all in the name of consumer research of course…..), saved £80 on our house insurance, got a free Christmas present for the cats and snaffled a 30% discount on my new boots by joining a mailing list………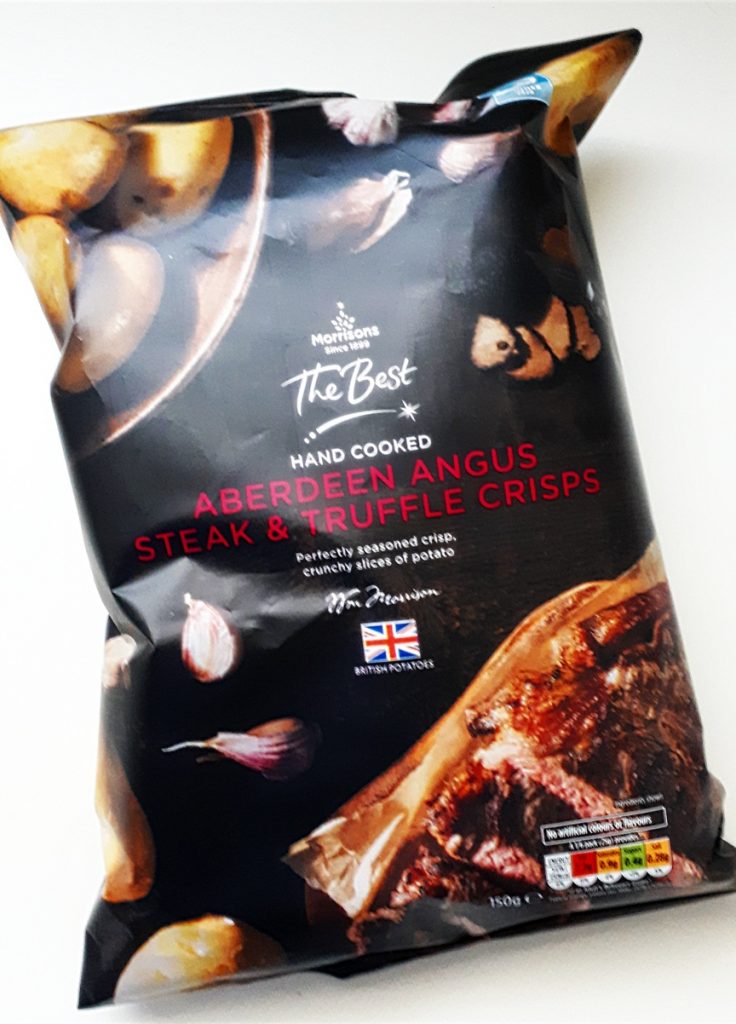 Posh crisps for £1
If we're talking snacks; then I'm always going to go crisps, not chocolate. So thought I'd give Morrisons range of 'posh crisps' a go.
Smoked Salmon & Prawn Cocktail, Pigs in Blankets and Aberdeen Angus Steak & Truffle crisps, which I checked out, are some of the flavours in its new 'Best' range. Must say they were a big hit in our house. Verdict? Meaty, mega tasty and with a great kick to boot.
Just £1 for a 150g size sharing bag; that's around half the price of other fancy crisps like Kettle and Tyrrells, which are often around £2 for a same size pack.
Free Christmas present for the cats
With our home insurance due this month, I've been shopping around for a better deal. It's something I do every year; and can't actually remember the last time we stayed with the same insurer two years running. They usually want to hike the price on renewal and Halifax was no exception.
After a claim free year, it wanted to hike our premium by £80 on renewal so I plugged our details into a couple of comparison sites.
This time round found the best deal through Comparethemarket.com. Switched insurers and saved the extra £80 Halifax wanted and extra bonus was the arrival of 'Sleepy Oleg', who is a welcome, (free!), Christmas present for the cats.
Want one yourself? You need to make a 'qualifying' purchase before 14th December. All the info here
30% off my new boots from Esprit
It's always worth signing up on the mailing list of your favourite websites as they often send voucher codes over. Always do this when I'm going to a new pub or restaurant, (which hopefully I'll get to do again soon!), as they often send a voucher for a glass of wine or introductory discount.
Anyway so I spotted these fabulous chunky Chelsea Boots a couple of weeks ago on the Esprit website and when a 30% off voucher popped into my inbox; proved the best time to buy and saved myself £15.