When I stumbled upon the Rising Cafe in Lincoln last week, all I knew about this hidden gem was it was number one for 'Cafes in Lincoln' on TripAdvisor.
And after a morning enjoying the city's sights, (along with the climb up 'Steep Hill'), we thought we'd pop along. This place is beautiful, decked out in vintage style, and tucked away in a church, but beyond the door the story unfolded on meeting the amazing Lizzie who came over to find us a table, and tell us about the cafe and how it had changed her life.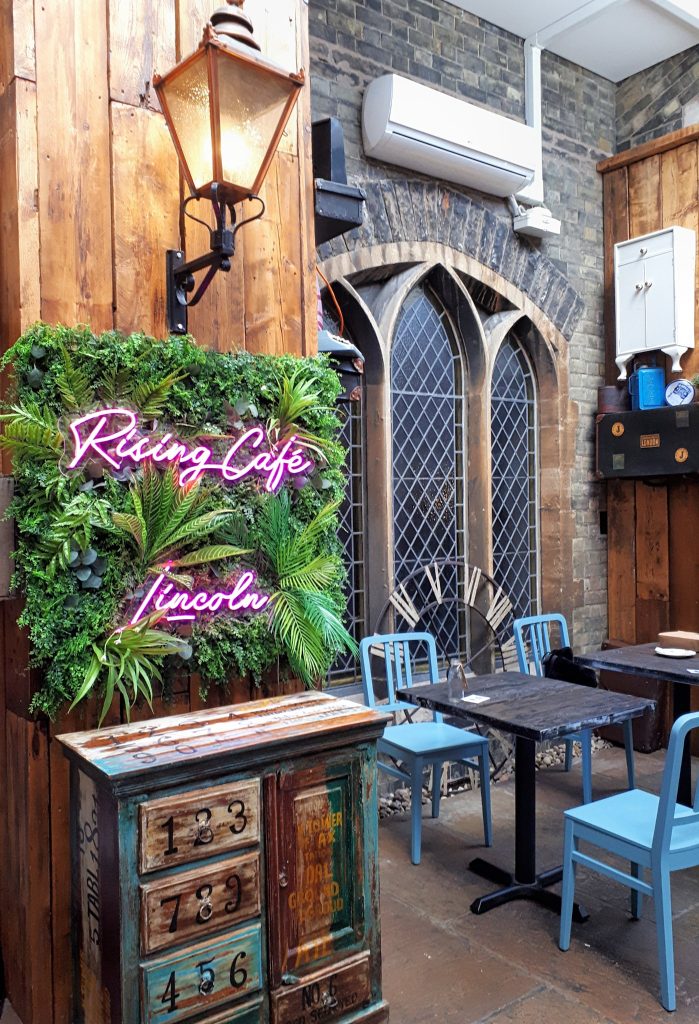 Until that point, I thought we'd just found a great cafe, but what makes this place special is that every penny from the cafe goes to the Betel Charity, which helps and supports people affected by drug and alcohol addiction and homelessness. And all the volunteers working in the cafe, including Lizzie, and the chefs, have been helped by its support programmes.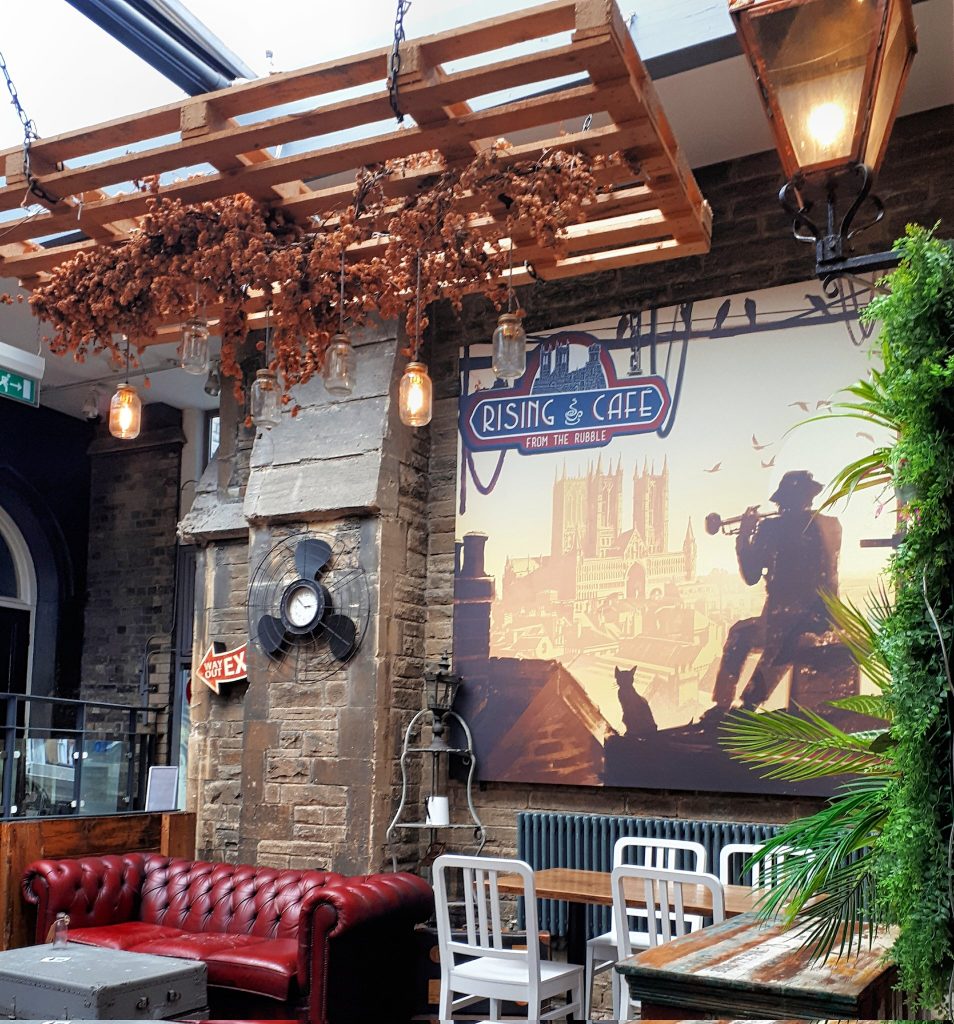 Every bite helps
Well worth popping by if you're in Lincoln. Not only will you get a warm welcome by some super friendly people, but the food is amazing, with everything from breakfast to burgers, afternoon tea, snacks, salads and kids' meals on the menu.
We shared the Mexican Quesadillas, (which was a really generous portion), along with the Halloumi fries and with drinks the bill came to £14; which was amazing value. But the important part is that every bite goes towards helping an amazing charity.
Cash only
Couple of things to flag up if you're going along, it's cash only, and there's a cashpoint just down the road if you need one, and it's alcohol free.
If you're in Lincoln do pop by for breakfast, coffee, cake, lunch or the lot. It's a beautiful place, run by some of the most amazing and inspirational people.