This week I've been stocking up on these gorgeous tins of Steamcream, tracking down my favourite sink cleaner for the bargain price of £1.25 and snapping up gorgeous Birthday cards for under £1.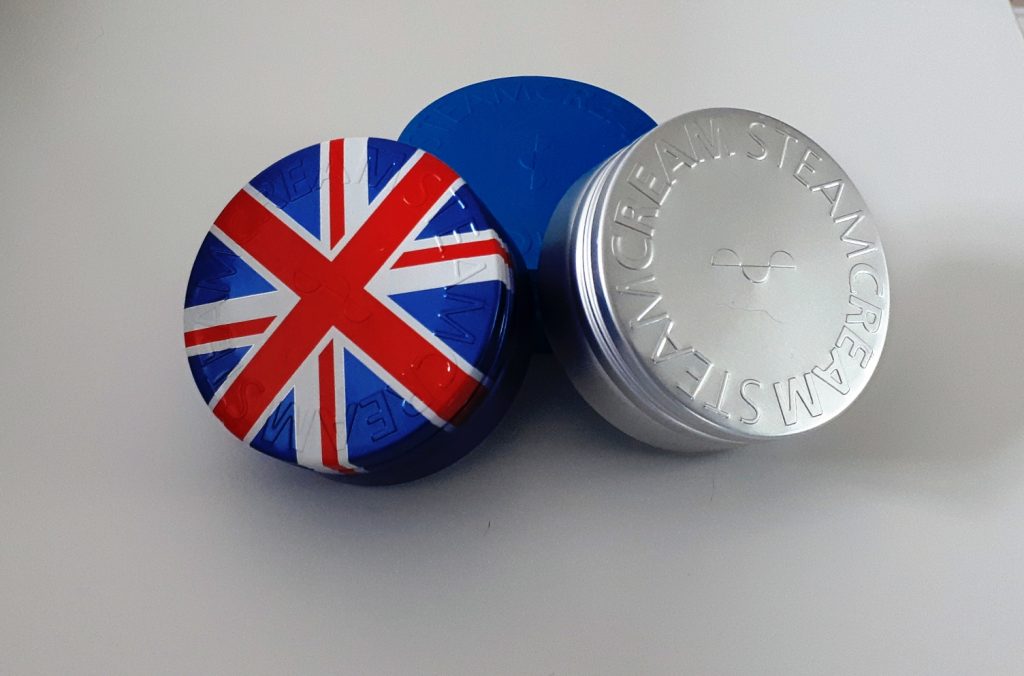 Steamcream As you know I do love bargains on my beauty buys and I'm a big fan of these face moisturisers.
Made from natural ingredients, they're not tested on animals and great for sensitive skin. Oh and did I mention they come in the most gorgeous funky tins too? Totally sold on these and at £13.95 a pop they're budget friendly too!
My 'best buy' sink cleaner for £1 I've used all sorts of stuff over the years to keep the sinks sparkling. First discovered 'Shiny Sinks' in Lakeland but sadly it soon disappeared from their shelves; never to be seen again.
But after tracking it down, I've found you can buy it on Amazon, though it's a bit pricey at over £4 a time; spares website espares also set it for £2.48, but I've found it for the bargain price of £1.25 at The Range.
Gorgeous cards for under £1 Always like to stock up on fabulous cards when I find them. And let's be honest; Birthday cards can be super expensive.
Took a teeny weeny card to the till at WH Smith once, only to find it was about £4, so put it straight back and popped along the road to Card Factory where you can find fabulous ones as well as blank ones like these two sooooooo much cheaper.
Picked up these two when I popped by last week – just 99p each!