Most of us are pretty cash strapped come January so how about a chance to win your dinner for free?  And we're not talking just a ready meal but dinner out at a restaurant or pub.
So how do you snaffle this freebie?  Well there's a free daily draw from the aptly named Win A Dinner website.  All you do is sign up, which is totally free, and you're in with a chance to win free grub at places like Pizza Express, Loch Fyne, fancy bars like Drake & Morgan, along with Harvester and Toby Carvery.   And there's often different places popping up on a regular basis too.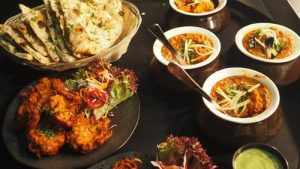 Ok so you won't get dinner delivered to your door but if you're a winner, (and you'll need to check the website after 4pm every day and make your claim), dinner usually comes in the form of a £30 restaurant e-voucher, and in some cases you can bank the cold hard cash, which comes as a £20 PayPal credit, and choose where to go.
Don't worry you don't have to dash out the night of your win for dinner or shelve your plans to grab your prize as e-vouchers or PayPal credits are sent within 10 days so you can decide when to eat though do check in case there's any small print over days or times.