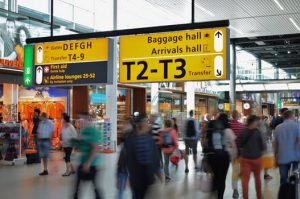 Check your insurance small print before you hand over your keys or you may not be covered if  you car comes back damaged.
Airport 'Meet & Greet' services are becoming more popular and not just for the super rich.  Paying a little bit extra for the luxury of being able to bowl up at the airport, hand over the keys and not worry about the hassle of playing 'hunt the car park space' can mean a stress free start to your summer holiday.
But 50% of motor policies won't pay out if you hand over your keys to a valet parking service.  So if your car gets damaged and the valet parking company won't play ball; you can't fall back on your own insurer to get any damage fixed.
Here's all you need to know before you hand over your keys with a piece I wrote for lovemoney.com