Car insurance has hit a record high.  Policy prices are up 9% in a year and the 'average' premium is now £481 according to the Association of British Insurers.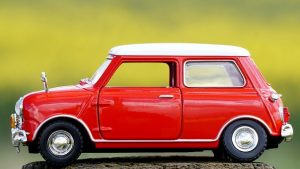 The insurance industry claim there's several reasons behind the price hike which include the increase in Insurance Premium Tax, (now 12%), along with changes to the way compensation payments are calculated for personal injury claims.
Insurers now have to tell us what we paid last year when they send out a renewal quote; so any price hike will be there in black and white.  Shopping around can save you serious money as loyalty doesn't pay long term in the insurance industry.
But if you've shopped around and still think your quote's too high, here's how to cut costs with some savvy tricks.
Check your mileage
One in four of us guess how far we drive each year according to uSwitch , or we just stick down the same mileage every year, which can boost your bill.  Check your MOT certificate to see how far you drove last year and if you've switched jobs or now travel to work by train, remember to factor this in.
Insurers have different ways of doing the sums when it comes to the cost of your premium, so sticking down 10,000 a year when you actually do closer to 9,000 can save you money.
Haggle down admin charges
Most insurers will add on charges for any policy changes so whether you move house or change your car; there's a price to pay, which can cost you anything from £20 – £50 a time, and that's aside from any increase in premium.  So always try and get any admin fees docked.
My insurer has just waived the 'admin charge' it wanted to hit me with after I changed cars.  I pointed out it's the first time I've changed my car in several years so after a bit of negotiation it agreed a one 'free' change a year rule.
Add a second driver
This can make a big difference on price, with over £100 in some cases.   With younger or older drivers, adding a second, or even third driver, can bring down the premium substantially so worth considering even if the second driver is only rarely likely to drive the vehicle, or even just in case of  emergencies.
Take off the 'extras'
If you stick with the same insurer, you may not have actually checked your cover for some time.
If you're retired; check you're no longer paying for 'commuting' cover.  And it's worth reviewing any 'extras' on your policy, so do you really need legal cover or paying more for the use of a courtesy car?
And while I'd say breakdown cover is always worth having, do  shop around, don't buy it alongside your car insurance or you may not get the best price.
Quick last checks
Don't agree to a 'Continuous Payment Authority' which means insurers can just take your money each year on renewal.  You'll often be asked about this at the point of payment, so just say 'No'.
Can't pay in one go?  Don't pay in instalments as this boosts your bill by around 30%.  If it's a stretch to fork out a lump sum,  find a credit card with a 0% deal on 'new purchases' to save on interest.
Check that any cheaper quote offers 'like for like' cover.  It's all well and good saving money, but shaving £50 off your policy only to find your excess has doubled could be a false economy.