Thinking about making your will is never going to be easy, but without one, the law dictates who gets what, which can mean extra heartache for your family if your money, property and possessions aren't shared out the way you wanted.
Two in three of us don't have a will according to research from Macmillan Cancer Support and even if you have made one, it may need updating over the years, for example if children or grandchildren come along.
Let's be honest, cost may play a part too, when it comes to getting around to making one, as it can cost around £150 a time, but making one is important if you want peace of mind knowing  your last wishes will be carried out.
Macmillan free wills month
This month is Macmillan Free Wills month which means the chance to get your will drawn up by a solicitor totally free of charge.  And there's no rush to make an appointment this month either; you just need to register the fact you're interested before the end of January, and then complete your will by the end of May.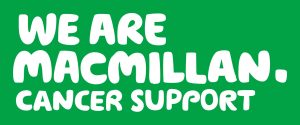 The Macmillan offer means you've got several options, including making your will in person at McClure Solicitors, which has offices across the UK, or arranging a home visit through the GoodWill Partnership.
Obviously if you're taking advantage of the free service, Macmillan hope you'll support them by leaving a donation in your will, but there's no obligation to do this, although personally I don't think it's fair to take advantage of the free service unless you're prepared to leave them something.
And if you don't manage to get around to it this month, Macmillan will also be having another Free Wills month during August.
Other ways to get free wills
Lots of other charities including Cancer Research UK , Oxfam and Mind all offer a free will writing service with the hope you'll decide to leave them something in your will.
And if you're over 55 you can get your will made during Free Wills month which takes place every March and October.  It's backed by lots of charities including the British Heart Foundation and Stroke Association so you may be asked if you'd like to leave a donation to charity in your will, although there's no obligation to do so.
Will Aid
During the annual Will Aid campaign every November, anyone, regardless of age, can have their will written free of charge.
Participating solicitors across the UK waive their usual will writing fees in exchange for a donation to charity, and  charities include the British Red Cross, NSPCC, Christian Aid and Age UK.   Once again, while they hope you will make a donation, you don't have to.