I've just got back from a city break to York. Been so excited about this trip, firstly because it's our first time away this year and secondly, as I haven't been back to York since a school trip yonks ago.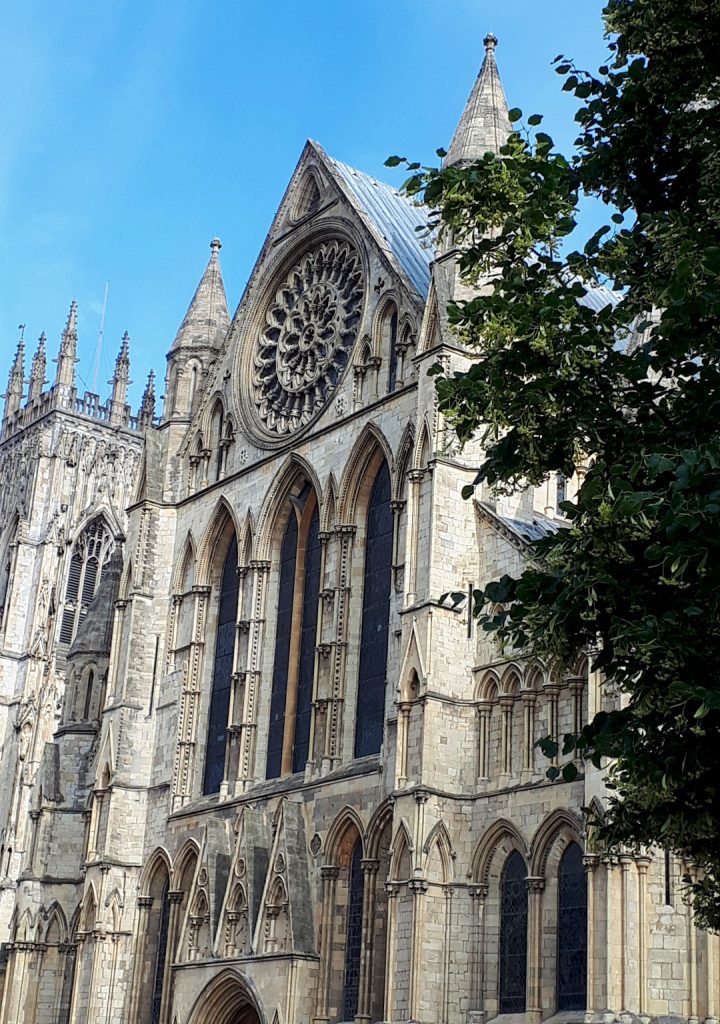 Great news is you can't go short of things to do in York – whether you want to explore its most famous street; The Shambles, hire a motorboat, (which we did to see the city from the water), watch the world go by at a riverside cafe, delve into the City's history at the Jorvik Viking Centre , see inside York Minster, (pictured above), kick back in one of its pubs, (York's said to have more pubs than days in the year!), or treat yourself to coffee and a 'Fat Rascal' from the famous Bettys Cafe Tea Rooms.
Well you get the gist, there's so much to do! So here's my guide on how to see the sights on a budget.
Walk the City Walls
York's Old City Walls are ancient, dating back to Roman times and walking the walls is a great way to get fantastic views, get your bearings if you've just arrived and escape the crowds. And it's totally free!
The whole circuit is just over two miles long, but as you pass through the City 'bars', (not the drinking variety, this is the old name for 'gates'), you can climb down and find a local watering hole or cafe along the way.
I'd suggest going early as you can get access to the walls from 8.30am through to dusk. If you're only going to do one part, reckon the best bit for snaps is between Bootham Bar and Monk Bar, as you'll get great views of York Minster along this stretch and it's got railings if you don't have a head for heights!
See the Shambles
You can't go to York without seeing the 'Shambles', a world famous cobbled street with overhanging timber framed buildings dating back to the 14th century. Said to be the inspiration for Diagon Alley in Harry Potter, it's now home to tiny shops and old style 'taverns', but originally a street of butchers' shops and slaughterhouses.
Top Tip: It's hugely popular with tourists so go early for the best snaps. I was there at 7.30am to take these! And turned back the clock with the 'sepia' touch!
There's so many great places to eat in York, but right next door is the Shambles Market with plenty of street food stalls and tables to eat 'al fresco'. Great value for lunch or later, (usually open from late morning), including Greek and Moroccan stalls or if you want a great view, the Market Cat pub which overlooks the market does amazing pizza.
Do your sums with a York Pass
If you're planning on visiting lots of museums and attractions you can save money with a York Pass which gets you free entry to around 20 places including York's Castle Museum, (below), along with boat rides and bus tours.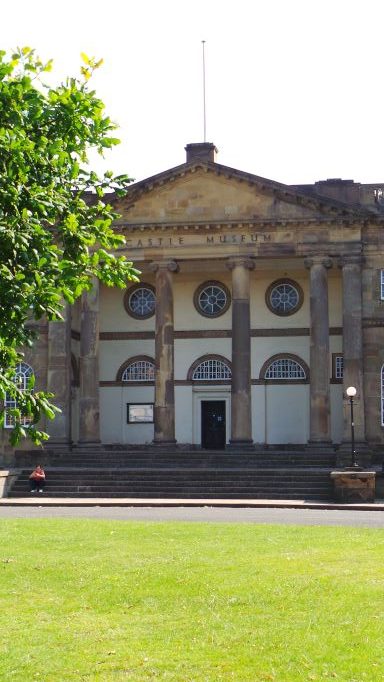 A one day pass costs £48 and a two day version £65; (right now you can get £10 off with the code 'SUMMER21') Both include a free 24 hour ticket for the 'Hop On Hop Off' sightseeing bus, (worth £16), and a free pizza or pasta dish, (worth up to £8.95), at an Ask restaurant.
Value for money? I think you'd need to pack in the most expensive places to make this work. So if you visit the Jorvik Viking Centre, York Minster, York Dungeon and take a sightseeing city cruise in a day; that little lot would usually cost you £55.95, compared with the currently discounted £38 York Pass price, plus you get the sightseeing bus and free lunch thrown in.
However on the practical side, reckon there's a limit to how many places you can get around in a day, unless you're going to dash round everywhere and make a mad sprint across the city, which kind of spoils the day.
With other places like stunning Castle Howard, normally £19.95 entry, (free entry with a York Pass), it's a fair drive out of York and having been there I'd say you'd want the best part of the day to enjoy it all, which might leave you tight for time if you want to squeeze out more value from your York Pass.
Best bet is to work out what you want to see, do the sums, and if you can combine the most expensive ones in a day and make a decent saving go for it.
Top Tip – You'll probably still need to pre-book entry so don't expect to bowl up and get in.
Save on a place to stay
When I'm off on my travels, Airbnb is usually my first port of call. Found some great places this way and met some lovely people to boot. This time round I found a couple of Airbnb places I liked were listed with a small agency rather than individual owners.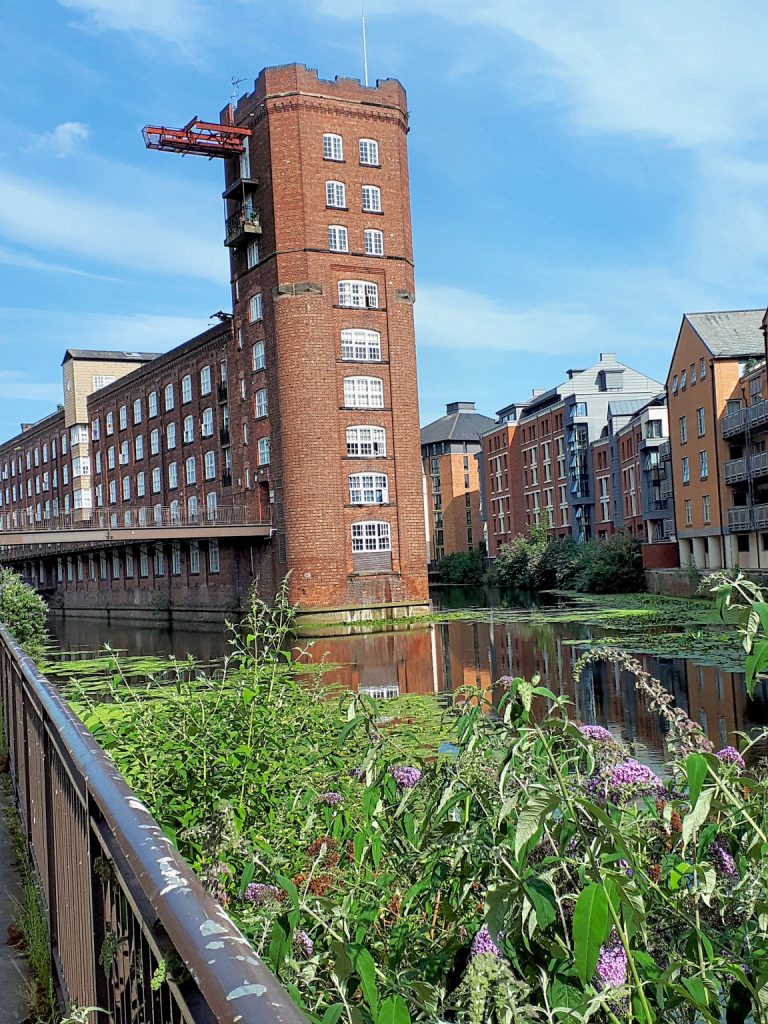 Googled the agency, gave them a call and boooked an apartment in this converted warehouse, (just 5 minutes walk from the city centre), for around 20% cheaper than its advertised Airbnb price.
With Airbnb, fees and charges can rack up to 18%, so booking direct meant we saved some cash and got a discount for booking multiple nights too.
Getting there
Parking in York is super expensive and charges apply every day at council run car parks. Lots of apartments I found didn't include parking, though ours did.
As a rough guide, parking is around £14 for over five hours plus there's often an hourly surcharge of around £2.70 so you're racking up some serious cash if you need to park for a few days.
If you're going for a day trip, go for the Park & Ride with six locations to choose from. Or if you're staying for a few days, and your hotel or apartment doesn't have parking, why not take the train?
York's beautiful train station is about a 15 minute walk from the centre. Takes around two hours from London's Kings Cross and you can snap up tickets from around £13 each way if you buy in advance.